A concept born out of a unique perspective
14 April, 2022 Construction, Development, Surroundings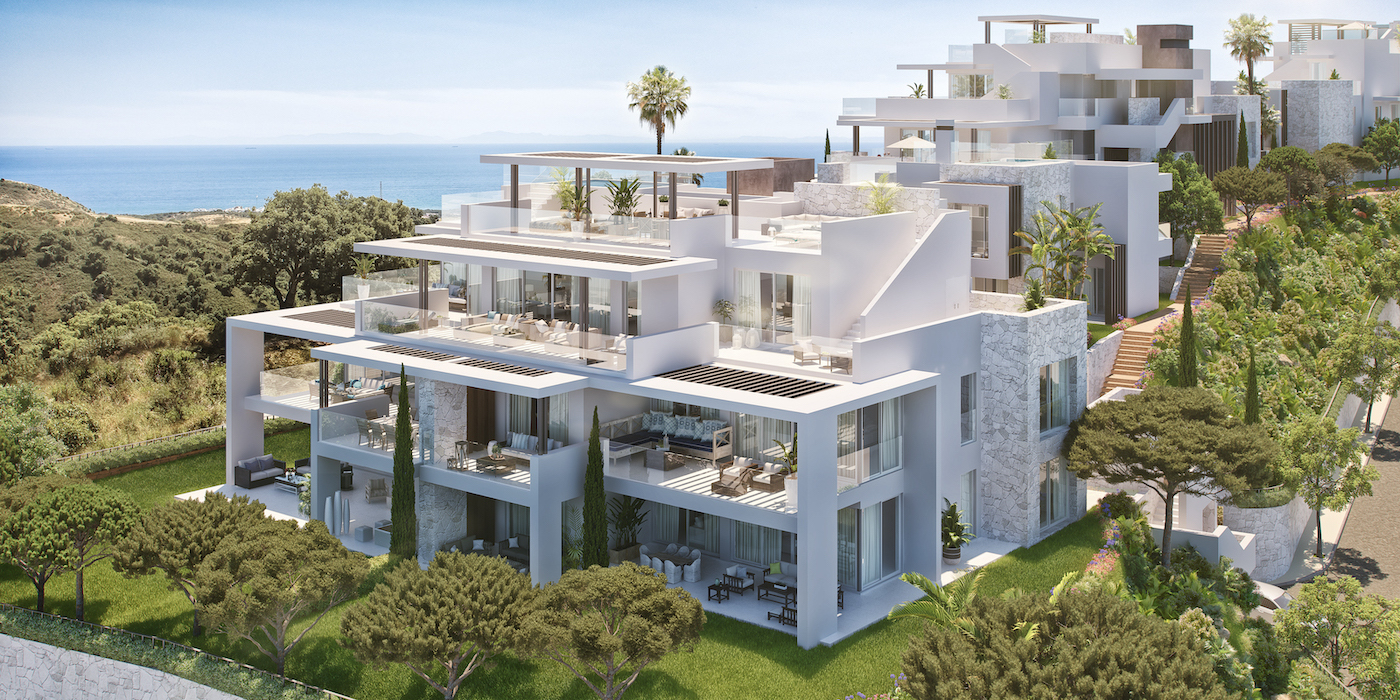 If a top location is a golden rule in real estate, then a setting as special as that of Ocean View in Marbella-Ojén can inspire a concept born out of a very special perspective. Indeed, it has, and it shows in the design and finishing of homes of singular quality and appeal.
From Ocean View you see the world before you from a new and fresh perspective. So much so that the creators of this tasteful development were inspired to produce something out of the ordinary here – a lifestyle development that offers quality and refinement combined with premium space, amenities and privacy of your own home. Your own home in paradise, where sea views and protected mountain scenery surround you.
From its hillside position, Ocean View surveys long stretches of coastline of the Costa del Sol, and everything within this select residential community is designed in such a way as to highlight this spectacular feature. Stunning views accompany you in your home and at Ocean View's own pool club; in fact, they are there as the gates glide open and you make your way to the signature entrance that feels like arriving at a premium gated community.
The finest style and materials set these homes apart the minute you see them, continued into the underground car park – accompanying you from the moment you park and take the lift to your front door.
Imagine what awaits beyond it…
ASK FOR MORE INFORMATION
Request a private consult with our personal advisors.