WELCOME TO THE WORLD OF VALCUCINE
26 July, 2022 Construction, Development, Lifestyle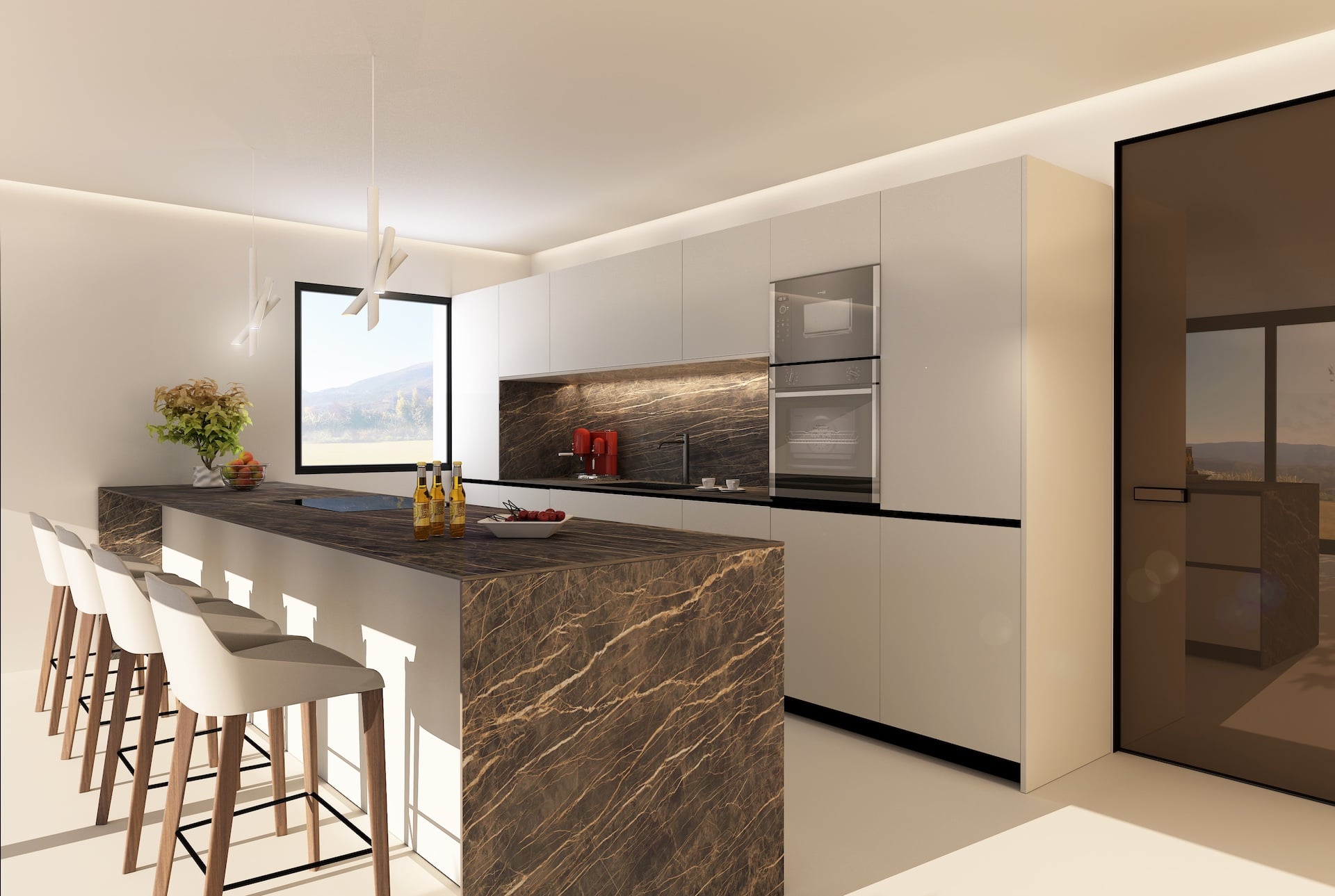 When it comes to kitchens, there are the luxury brands we all know well, but for connoisseurs not only of good food but also superb style, Valcucine is a step beyond. We're proud to announce that these superlative kitchens will form part of the residences at Ocean View.
Valcucine represents the top segment of the global kitchen market, a select brand known to those in the know – gourmets of the finer things in life. It is for this reason that we are proud to announce the inclusion of this wonderful brand within the product range of Ocean View.
This Italian marque stands out for its styling, this much one could expect, but it is also known for wonderful workmanship that produces durable quality kitchens made to precision. Valcucine is quality that merges traditional craftsmanship with modern technology.
"We fell in love with the designs, but were also taken aback by the sheer tactile quality and functionality of Valcucine kitchens," says FRD Group CEO, Sascha Falk, who was also impressed with the environmental commitment of the company.
"They use sustainable materials and look for environmentally conscious solutions for things such as creating water-resistant wooden work surfaces without the use of chemicals." This conundrum was solved through adapting the cutting of the wood and sandblasting it using a technology developed in-house.
"For us, Valcucine is a dream partner and an important element in creating superlative homes at Ocean View," says Sascha. "What's more, our owners will be able to sit down with the brand's kitchen designers in Marbella and create their own dream kitchens."
ASK FOR MORE INFORMATION
Request a private consult with our personal advisors.