Ocean View, Marbella-Ojén – take time to savour life
24 March, 2022 Development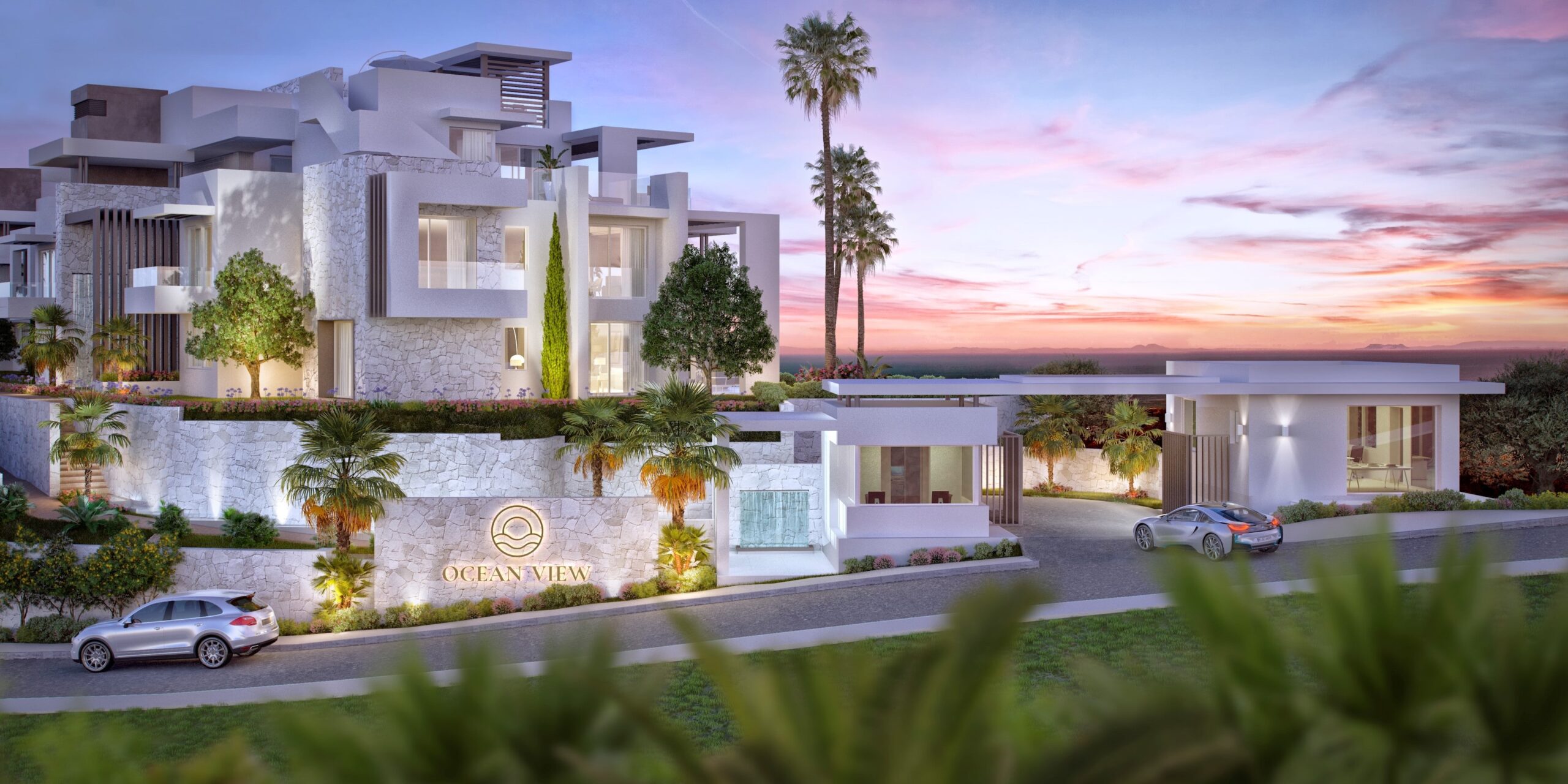 A short drive up through wooded hills takes you away from the crowds and into the exclusive privacy and natural surroundings of Ocean View. Welcome to your own personal world of open space, protected nature and spectacular views on the very edge of Marbella.
Living the country life in style within minutes of the beaches and amenities of Elviria, in Marbella East, is exactly what Ocean View offers. You sense that Ocean View is somehow different the moment you arrive in this select gated community of prime apartments and penthouses.
No residential complex in Marbella can compete with this sense of arrival, meticulous dedication to quality and attention to detail. Ocean View is designed with taste and dressed with quality – from the entrance gate and parking to the pool club and the exquisite quality of your home.
This is Marbella, but experienced from its loveliest angle, with sweeping views of the coast in a country club setting surrounded by open and protected nature yet only a few minutes from the sea. A setting so special deserves something extraordinary – and Ocean View does not disappoint. View these select boutique homes for yourself and take time to savour the best of the Marbella lifestyle.

ASK FOR MORE INFORMATION
Request a private consult with our personal advisors.