Enjoy life from up above
28 June, 2022 Leisure, Lifestyle, Sports, Surroundings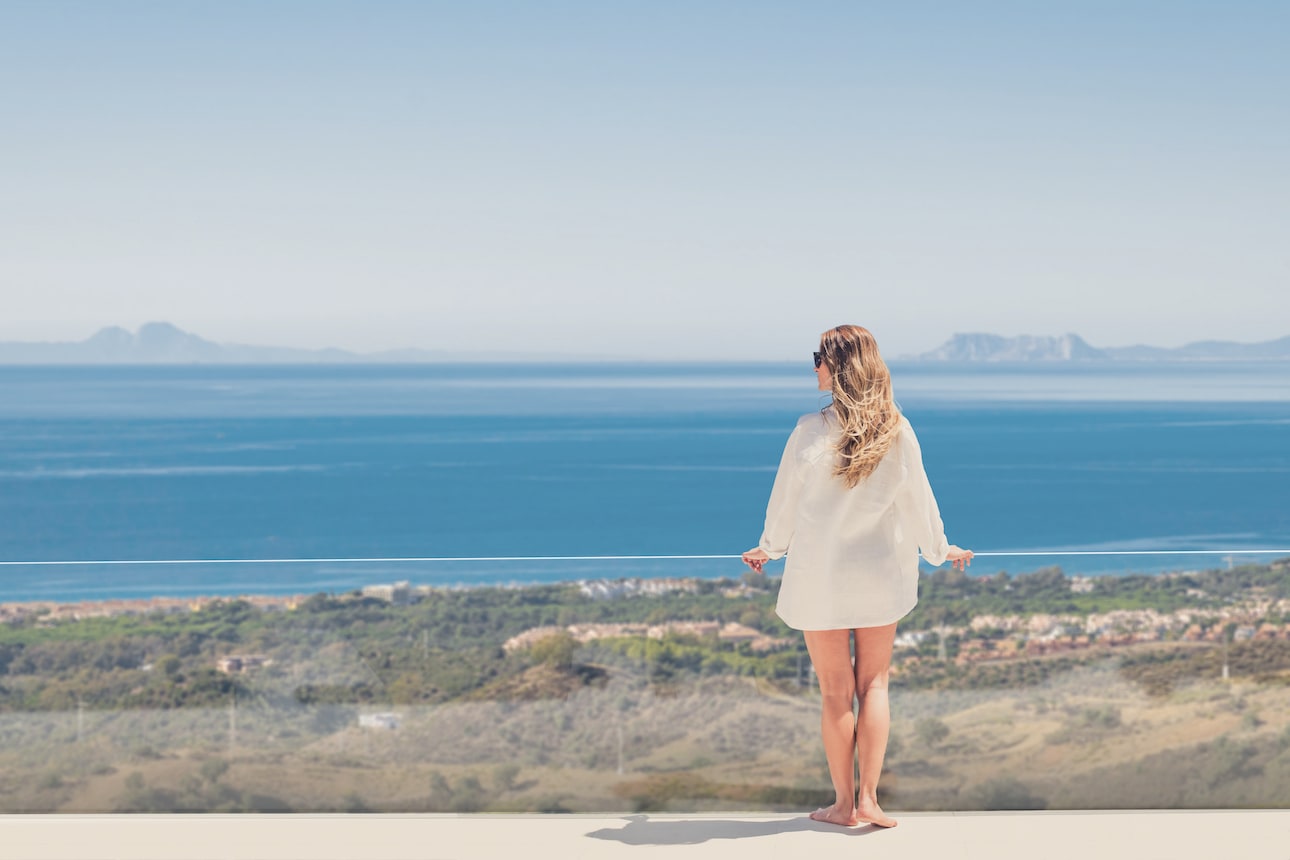 Quality of life begins at home, within the house, within the setting and enriched with views and surroundings that feed the soul and make your property your perfect spot on earth.
One of the things that makes Ocean View so special is its setting. After all, this is where it all began; where a unique piece of land in a spectacular location with incredible sea and country views created an unmissable opportunity to design and build modern homes of true distinction.
We've taken this task to heart, ever mindful of the need to create a living environment that truly reflects this special Marbella location and indeed makes the most of it. With Ocean View, we humbly believe that we have succeeded.
Minutes away from everything Marbella and the Costa del Sol have to offer, Ocean View enjoys the peace, space, privacy and natural beauty of a country setting. Here, where Marbella meets the Andalusian countryside, you follow a gently winding country road amid nature to the elegant gated entrance.
The raised hillside position endows this spot with some of the finest views on the Costa del Sol, providing an open window to the world that is the backdrop for everyday life at Ocean Views, whether at home or relaxing at the pool club.
The La Mairena country club is on your doorstep, with tennis, golf, nature and restaurants adding to the world of leisure opportunities at your fingertips below. This really is life as enjoyed from up above – just ten minutes from the best beaches and downtown Marbella.
ASK FOR MORE INFORMATION
Request a private consult with our personal advisors.