A window to the world at Ocean View
07 April, 2022 Development, Nature, Surroundings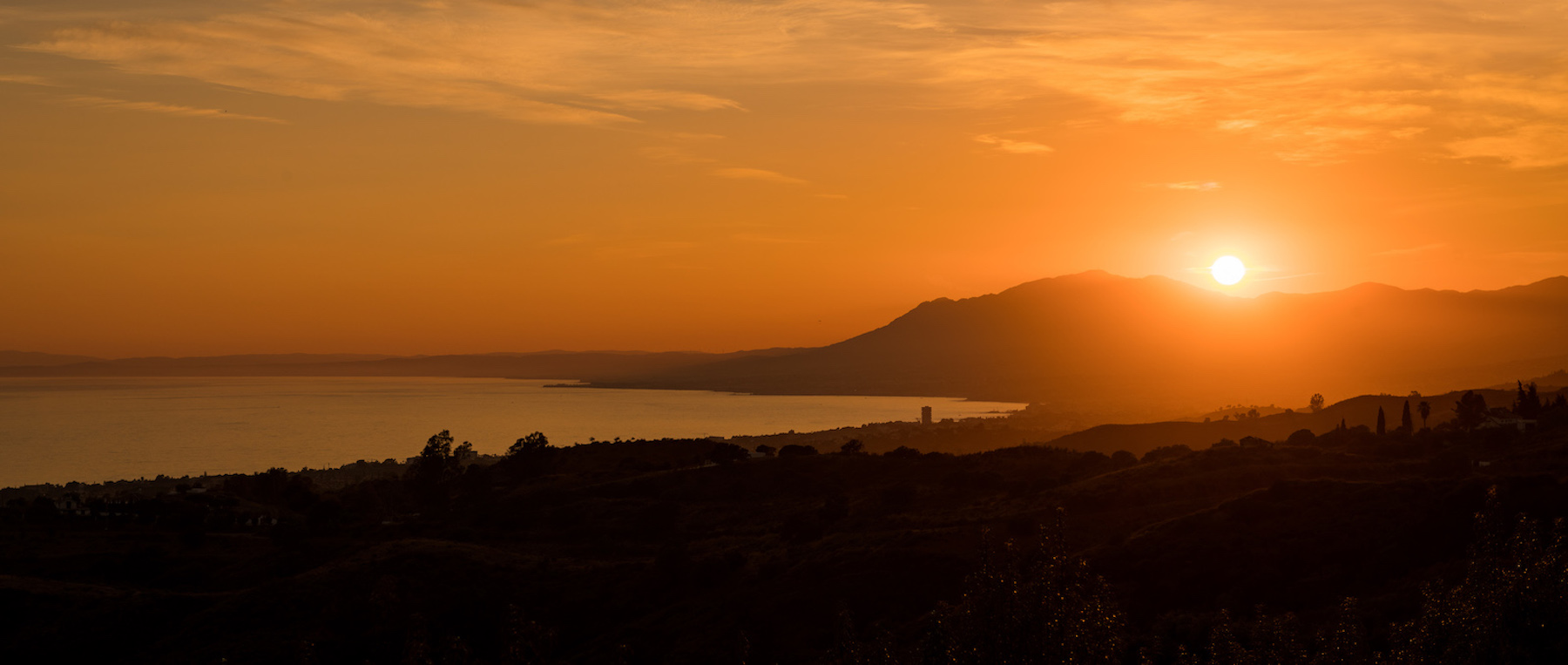 As the curtains part and the sliding doors glide open to let the fresh air in, a world of views opens up before you. This is living at Ocean View, where spectacular vistas are an important part of everyday life
The stunning sea views will draw your attention and hold it as you survey the sea by day and the reflection of the moon on its surface by night. From here, you can trace the shoreline of the Costa del Sol beyond Marbella all the way to the iconic rocky outlines of Gibraltar and North Africa, where on a bright day the continent is visible from the Spanish enclave of Ceuta all the way to Tangiers at the point where the Mediterranean Sea meets the Atlantic Ocean.
Look east and you spot coves and towns leading towards Málaga, and the snow-capped peaks of the Sierra Nevada rising beyond it. Turn the other way or look down, and you'll realise that while Ocean View is orientated towards the sea, it is set within the lush greenery of a hillside protected nature area that extends inland into open mountain scenery.
"It is this spectacular setting, with its prominent views, that inspired us to create something very special at Ocean View," says its developer, Sascha Falk.
ASK FOR MORE INFORMATION
Request a private consult with our personal advisors.